Established in 1977, CLOCKS is the world's leading independent horological magazine. Every month it features articles on horology, including clock collecting, profiles on clockmakers of the past 300 years, clock repair and restoration, clock making, antiquarian horology, horological news,readers letters ... and more. All you need to know about clocks in one handy place. And which you can have delivered to your door simply by taking out an annual subscription.
Or how about buying a subscription as a CHRISTMAS PRESENT for a loved one? It's a gift that gives every month for a whole year! Just go to our Christmas gift subscription page and follow the instructions.
Or maybe one of our expert horology guides will make the ideal christmas gift for the horologist in your life. You can find them on our horology guides page.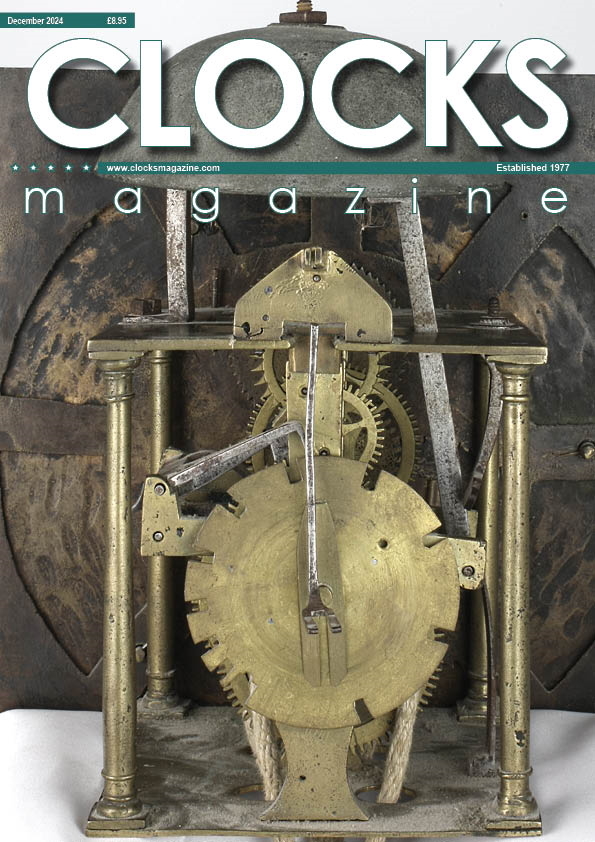 Or if you're looking for a gift for someone who already subscribes to CLOCKS, why not visit our Horological gifts for clock enthusiasts page? There you'll find a variety of gifts that might make the perfect present for the horologist who already has everything ... or nearly everything!
You can also use this website to get a sample copy or a current issue of CLOCKS, or to buy one of our best-selling horological guides, not to mention back issues of the magazine. You can also search our online index for articles about particular clockmakers or topics of specific interest. Alternatively, you can simply browse our selection of articles which have appeared in previous issues of the magazine.
&copy 1977-2020 CLOCKS Magazine & Splat Publishing Ltd