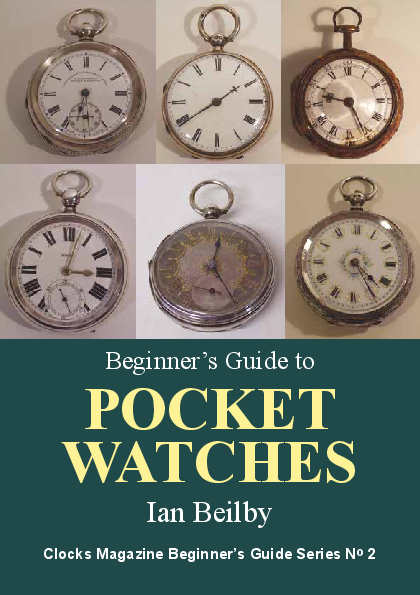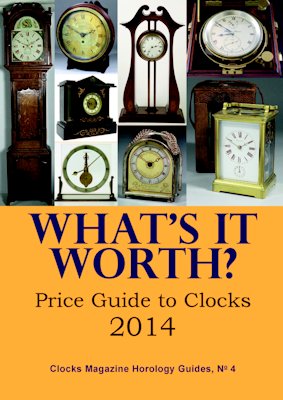 Horological beginners guides
The horological guides in Clocks Magazine's 'Expert Library' series are quickly becoming must-have items for horologists everywhere, and may be the ideal Christmas present for the clock or watch enthusiast in your life. So if you or a loved one want to make a start in a new area - or just to brush up on your knowledge of a particular topic - these are ideal.

Clock Repair, A Beginner's Guide by Ian Beilby is now in its THIRD printing and is the most popular clock repair guide on the market today. It is a concise, clear and easy to understand guide for the absolute beginner to clock repair. Besides repair instructions, it contains essential advice on fault finding and a comprehensive glossary.

Collectable Pocket Watches 1750-1920 is the latest offering by Ian Beilby. In it, he looks at the different types of pocket watch that are likely to be encountered by the average collector. Watches from this period were produced in much larger numbers than earlier and are therefore more available and affordable.

American Clocks An Introduction by the late Tom Spittler tells the story of the many distinctive horological styles thrown up in the United States over the last 300 years, from the early brass-movement tall clocks of the colonial period to the ubiquitous spring-driven clocks of the Victorian era.

What's it Worth? Price Guide to Clocks 2014, our newest guide, has been printed in a limited edition of 500 copies, so order now to avoid disappointment. This is the most up-to-date horological price guide on the market, with prices drawn from clocks sold at recent auctions.

Beginner's Guide to Pocket Watches by Ian Beilby is essential reading for everyone in the early stages of assembling a collection of pocket watches. It takes the reader through all the main types, and then shows how to dismantle, clean and re-assemble an American pocket watch. There is also a comprehensive glossary of relevant horological terms.

By following the links you will get a chance to have a look inside each of our horological guides to help you make up your mind if it's what you are after.